Australians have been delivered shattering news by Deutsche Bank, which has made a dire prediction for the 2023 economy.
A German investment bank has issued a grim prediction for Australia's 2023 economy, warning of a dire 12 months ahead for the country.
Deutsche Bank has forecast Australia to enter a recession in 2023 due to a further slowing of the economy and a spike in unemployment.
The bank's definition of a recession, however, differs from the traditional two consecutive quarters of negative economic growth (GDP).
Deutsche Bank has based its forecast on its predicted unemployment rate.
"We expect Australia's unemployment rate to end 2023 at 4.5 per cent, that is, one percentage point higher than the current unemployment rate at 3.5 per cent," Deutsche Bank chief economist Phil O'Donoghoe said, according to the ABC.
Modelling conducted by the RBA has forecast a much lower figure, with 3.7 per cent unemployment expected for the end of next year.
Mr O'Donoghoe stood by the bank's prediction and argued the GDP measurement was "unhelpful for Australia".
Deutsche Bank which has made a dire prediction for the 2023 economy.
"If our forecast is realised, that would qualify as a recession on our definition, even if — as our forecasts assume – gross domestic product (GDP) avoids two consecutive quarters of negative growth," he said.
"We have long considered that 'technical' recession definition singularly unhelpful for Australia. From a welfare perspective, a one percentage point rise in the unemployment rate within a year is a far more useful description."
Unemployment rose for the first time in 10 months in August.
There were however more Australians than ever working more than one job.
The number of multiple job holders reached a record high of 900,000 people in the June quarter 2022, an increase of 4.3 per cent, according to figures released by the ABS.
ABS head of labour statistics Lauren Ford said this figure represented 6.5 per cent of all officially employed people.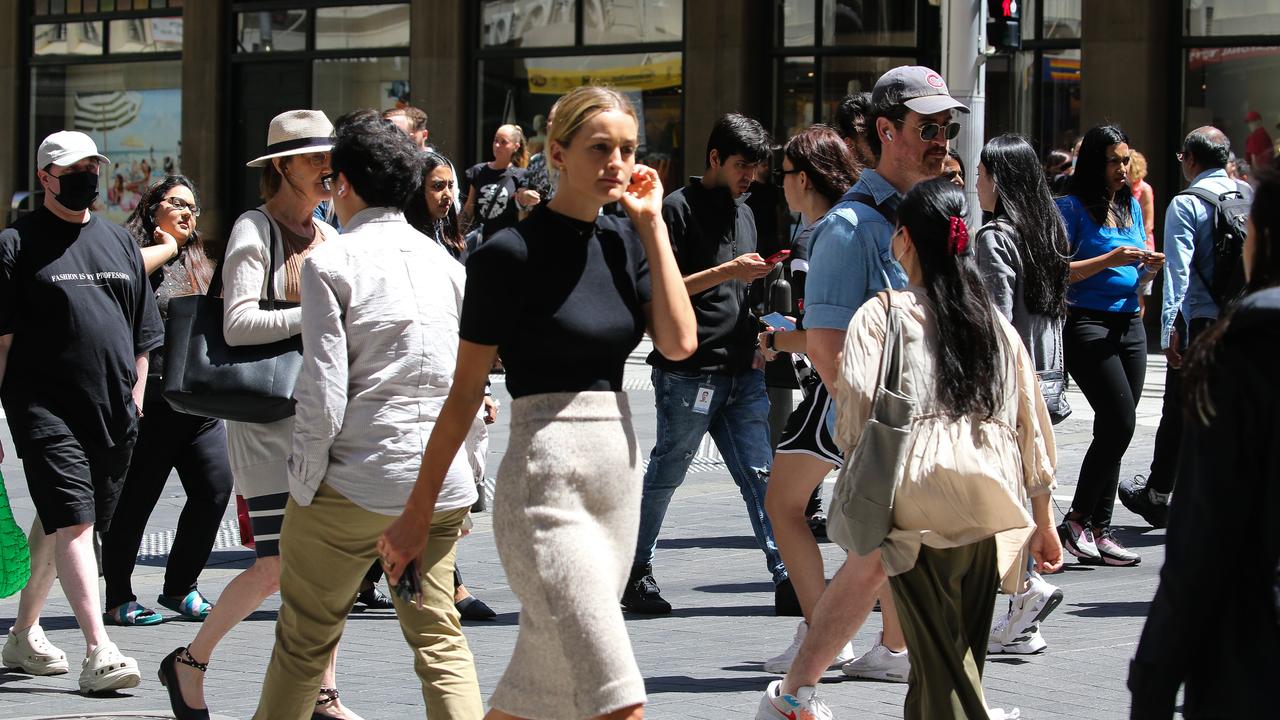 People are seen on George Street in Sydney.
"This is the highest rate since the quarterly series commenced in 1994, and about 0.5 percentage points above its pre-pandemic level," she said.