Brittany Higgins has secured a multi-million dollar taxpayer-funded compensation deal after just a day of mediation talks.
Brittany Higgins has secured a multi-million dollar taxpayer-funded compensation deal after just a day of mediation talks.
News.com.au revealed this month that Ms Higgins' legal team had entered negotiations over a bombshell multimillion-dollar personal injury claim.
The payout had been quietly negotiated since March 2022.
The Commonwealth settled the claim on Tuesday night after talks with her Canberra-based legal team Blumers lawyers.
"At a mediation held today, the Commonwealth and Ms Higgins settled her claims," a spokeswoman said.
"At the request of Ms Higgins, the parties have agreed that the terms of the settlement are confidential."
Brittany Higgins.
It's believed the original claim included $2.5 million for future economic loss, past economic loss, general damages of future assistance with at-home care and past and future out-of-pocket expenses of a further $150,000.
But at the request of Ms Higgins, the actual cash amount agreed to by the Commonwealth will remain a secret.
Lawyers acting for Ms Higgins indicated they were pressing ahead with the claim on December 2, the same day that it was announced the charge against Bruce Lehrmann would be dropped and the criminal trial would not proceed based on a risk to the life of the complainant, who remains hospitalised in Queensland.
Ms Higgins' lawyers had outlined claims to sue for sexual harassment, sex discrimination, disability discrimination, negligence, and victimisation.
The three original respondents named in the legal correspondence are Senator Reynolds, who was Ms Higgins' direct employer at the time she was found in the ministerial suite by a security guard in 2019, Liberal frontbencher Michaelia Cash, and the Commonwealth.
Senator Reynolds was dumped as a respondent last week.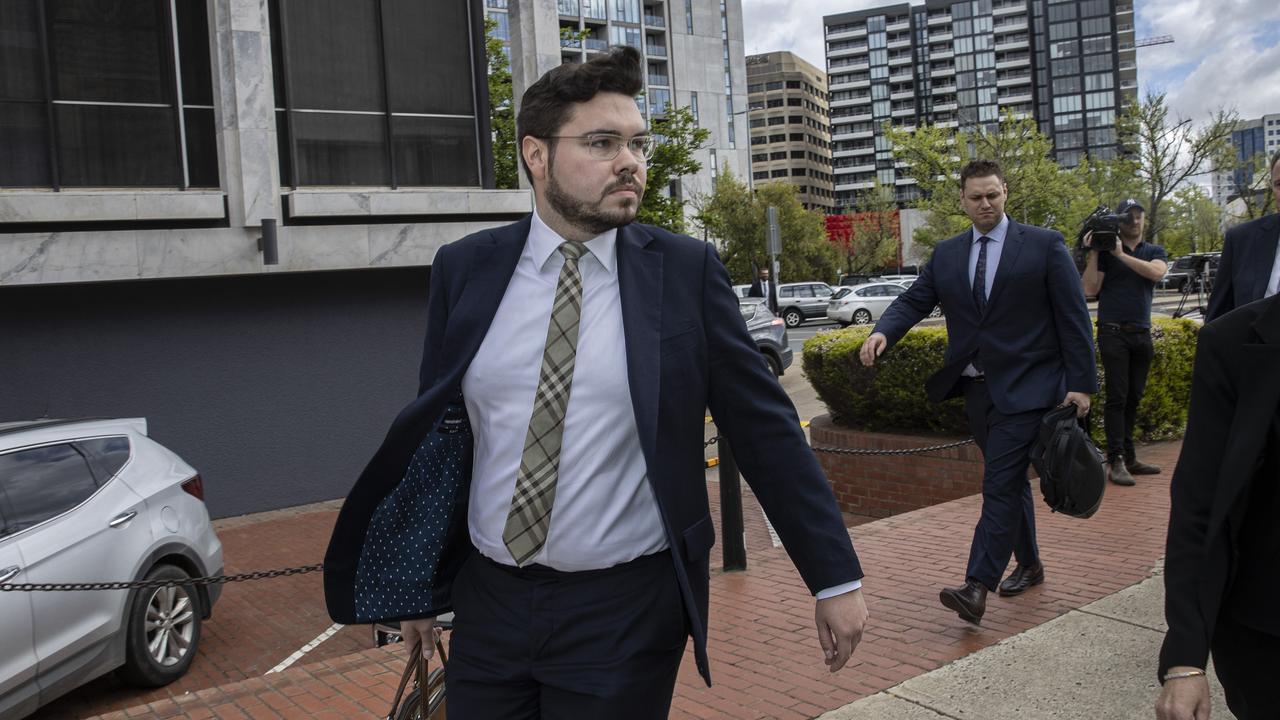 Bruce Lehrmann.
"I confirm that I was advised in March this year by Blumers, who act for Brittany Higgins, of a civil claim by Ms Higgins against me and other parties," Senator Reynolds said at the time.
"However, proceedings are yet to be filed. Blumers advised me yesterday that their client intends to progress the civil claim this month."
Mr Lehrmann, who was originally charged over her alleged rape, is also considering civil remedies for a cash payout, with his legal team considering a Comcare claim, defamation action against media outlets and unfair dismissal from the jobs he lost after the allegations emerged.
Mr Lehrmann has always maintained his innocence and was never convicted of any crime.
Sources who have seen the legal documentation supporting Ms Higgins' claim say that it includes compensation for lost earnings, future earnings and at-home support for Ms Higgins, who has not worked full-time since she went public with her account of an alleged incident at Parliament House.
But an official claim has never been filed while parties prepare to enter into mediation talks.
Ms Higgins' personal lawyer Leon Zwier, who was a regular fixture at her criminal case in Canberra, is aware of the claim.
However, Ms Higgins is being represented in the personal injury matter by Noor Blumer, a founding partner of Blumers Lawyers who has practised as a personal injury lawyer since 1992.
It follows former Prime Minister Scott Morrison's controversial apology to Ms Higgins in parliament for the "many terrible experiences Ms Higgins has detailed during her time working at Parliament House and the treatment that she has described receiving whilst working here".
But he insisted that apology was "by no means a reflection on the matters before a court".
The apology was later raised by Mr Lehrmann's lawyers in arguments seeking a stay to the trial on the grounds it was impossible for him to receive a fair trial.