Vladimir Putin has long been confident in his support from the East, but a shocking backflip from key players could spell disaster for the Russian leader.
Vladimir Putin has long been confident in his support from the East, but a shocking backflip from key players could spell disaster for the Russian leader.
In recent months, Putin has been relying heavily on support from China, focusing his energy on strengthening his relationship with Xi Jinping as he continues his invasion of Ukraine.
However, cracks are beginning to show in the relationship, with Mr Putin recently revealing the Chinese President had expressed "concerns" about the situation in Ukraine.
This, combined with a recent public chiding from Indian Prime Minister Narendra Modi, shows that Mr Putin's plan to gain more powerful allies isn't going as well as he had hoped.
Being widely condemned by the West, the Russian President has continually claimed he is not isolated and can look to allies in the east, such as China and India, for support.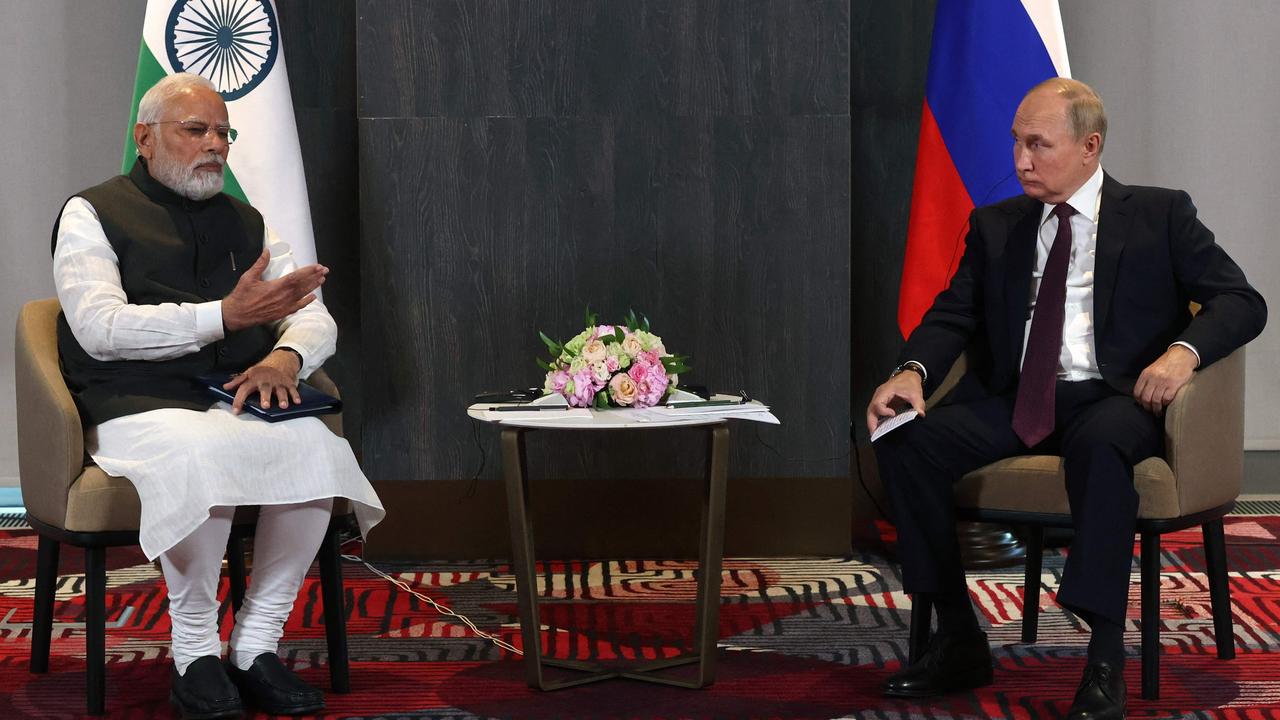 Despite their alliance, India Prime Minister Narendra Modi has expressed concerns over Russian President Vladimir Putin's invasion of Ukraine.
At a regional summit in Uzbekistan, Mr Modi told Mr Putin that "today's era is not an era of war", noting he had previously expressed this stance to the Russian leader over the phone.
"I know your position on the conflict in Ukraine, the concerns that you constantly express," Mr Putin responded to Mr Modi.
"We will do everything to stop this as soon as possible."
This came after Mr Putin admitted China had also expressed "concerns".
A senior European minister told the Financial Times said the comments from the Chinese and Indian leaders were a "a genuine and clear signal" of annoyance and could be interpreted as "actual criticism" of Moscow.
"From Modi especially – I don't think that he likes this," the minister said.
"It was way better to be in a position of ambiguity where you can be friendly with both sides. And benefit from being friends with both."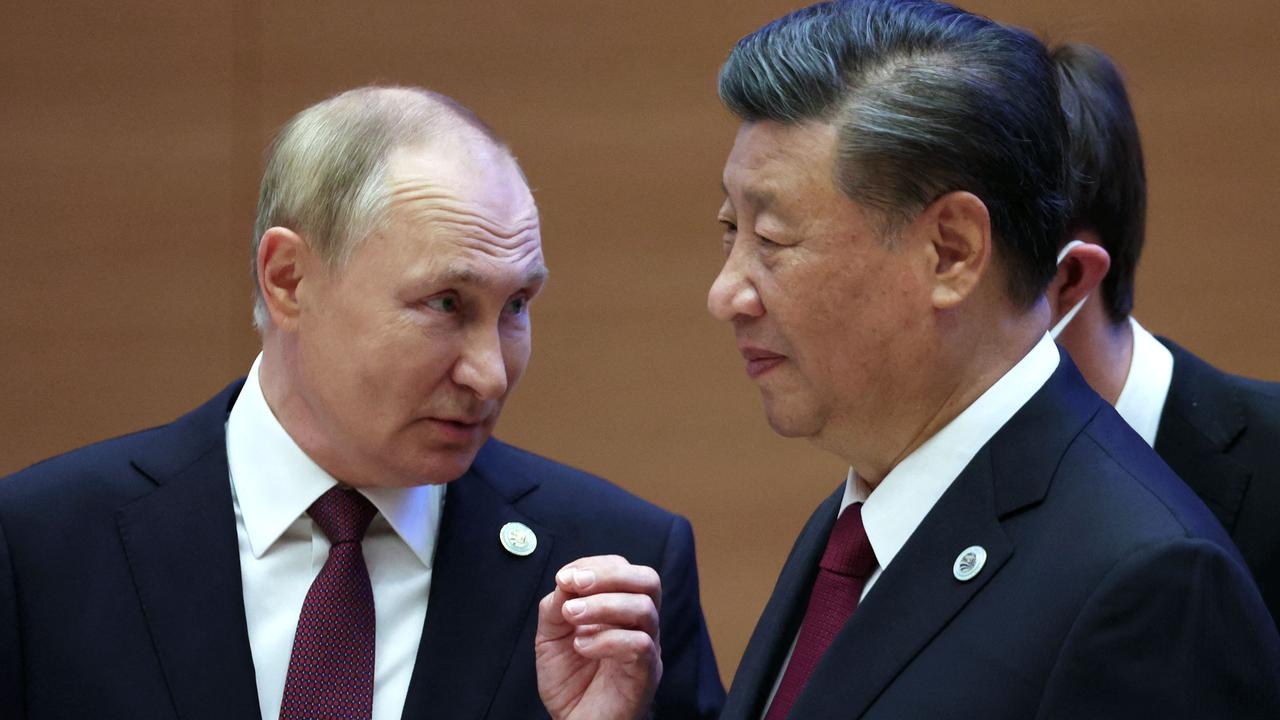 Mr Putin admitted China's President Xi Jinping also said he had 'concerns' over Ukraine.
India has always been very careful not to openly condemn Russia's invasion of Ukraine, with Mr Modi's recent comments being seen as extremely significant given the careful balancing act he has been maintaining.
Former Indian ambassador to Russia, Pankaj Saran, said that Mr Modi's comments were "quite frank" in suggesting that the Ukraine invasion "had caught the attention of the whole world and created problems for the developing world".
"This was a fairly strong message to Russia," he told Indian broadcaster Doordarshan.
"As a friend, his recommendation and India's position is that this needs to be resolved only through dialogue and diplomacy."
US Secretary of State Antony Blinken claimed that the concerns being expressed by India and China is "reflective of concerns around the world about the effects of Russia's aggression on Ukraine".
Despite the backlash, Mr Putin has remained steadfast in his plan to continue with the invasion of Ukraine, even with strong evidence that his forces are incurring increasingly heavy losses.
"The plan is not subject to adjustment," the Russian leader said.
"Our offensive operations in Donbas itself do not stop. They are going at a slow pace … the Russian army is occupying newer and newer territories."
Mr Putin said the main goal of the campaign was "the liberation of the entire territory of Donbas".
He accused Ukrainian forces of attempts to carry out "terrorist acts" and damage Russian civilian infrastructure.
"We are really quite restrained in our response to this, for the time being," Mr Putin said.
"If the situation continues to develop in this way, the response will be more serious."
Ukraine pushing back against Russia
Ukrainian troops have gained ground against the Russian invaders after launching a successful counteroffensive in the northeast Kharkiv region.
Ukraine is now also threatening enemy positions in the south, with the fighting and bombings continuing.
President Volodymyr Zelensky had promised not to slow down in taking back Ukrainian territory from the Russians.
"Perhaps now it seems to some of you that after a series of victories we now have a lull of sorts," he said in his nightly video address.
"But this is not a lull. This is preparation for the next series … Because Ukraine must be free – all of it."
Ukrainian troops have also advanced to the eastern bank of the Oskil River in the Kharkiv region.
"From yesterday, Ukraine controls the east bank," the Ukrainian Military said on Telegram.
Governor of the neighbouring Luhansk region, Serhiy Haidai, claimed that this meant "deoccupation" of his region was "not far away".
However, there are fears that these wins for Ukraine could provoke further hostilities from Russia.
This prompted a stark warning from US President Joe Biden to Mr Putin, pleading with the world leader not to use nuclear weapons to defeat Ukraine.
Appearing on 60 Minutes, Mr Biden was asked how he would respond to Vladimir Putin if he said he was considering nuclear warfare.
"Don't. Don't. Don't," Mr Biden replied.
"You will change the face of war unlike anything since World War II."
While the US leader wouldn't expand on what would happen if Russia did resort to using nuclear weapons, he said the international response would be "consequential".
"They'll become more of a pariah in the world than they ever have been," Mr Biden said.
"And depending on the extent of what they do will determine what response would occur."