Australia has been singled out and chastised by the Kremlin, just as Russian President Vladimir Putin backflipped on a nuclear promise.
Australia poses such a risk to Russia that it is rushing to build next-generation "victory" weapons in response. Or so the story goes.
"We are increasing production of the most powerful means of destruction, including those based on new principles," former president Dmitry Medvedev said yesterday.
"Our enemy dug in not only in the Kyiv province of our native Malorossiya, it is in Europe, North America, Japan, Australia, New Zealand – and a whole number of other places that pledged allegiance to the Nazis."
Malorossiya is a mythical reference to Ukraine, meaning "Little Russia".
Medvedev, 57, was a puppet president between 2008 and 2012 after Vladimir Putin was constitutionally barred from serving a third consecutive term as president
He is now deputy head of the Security Council in the Kremlin.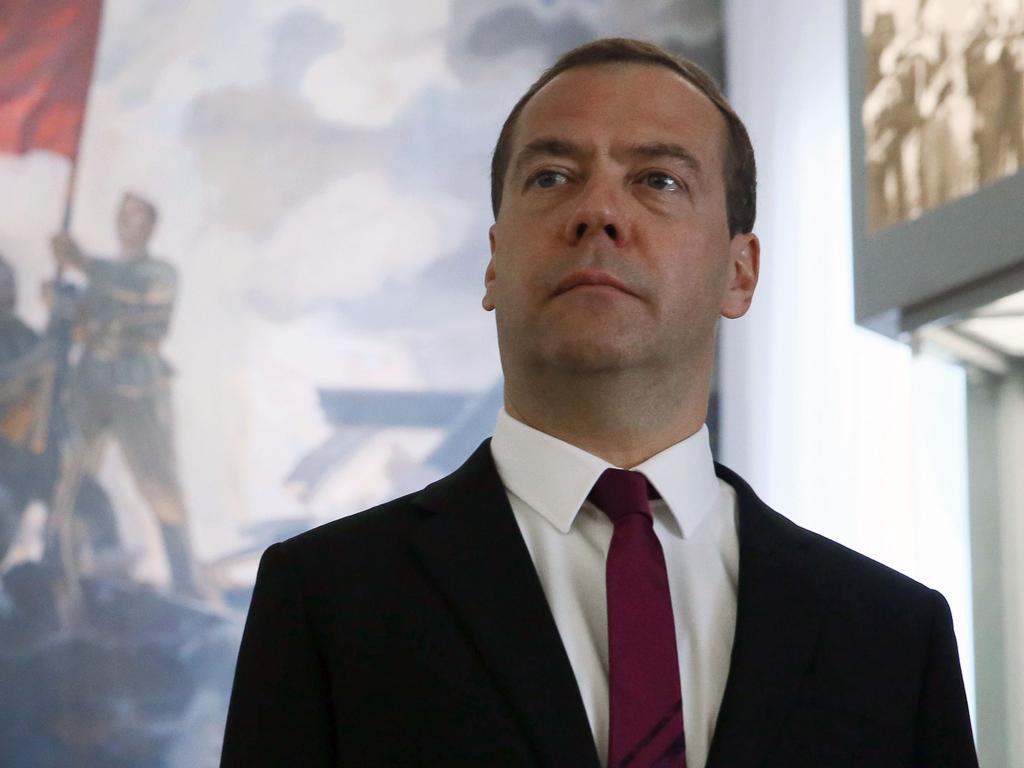 Dmitry Medvedev declared Australia as an 'enemy'.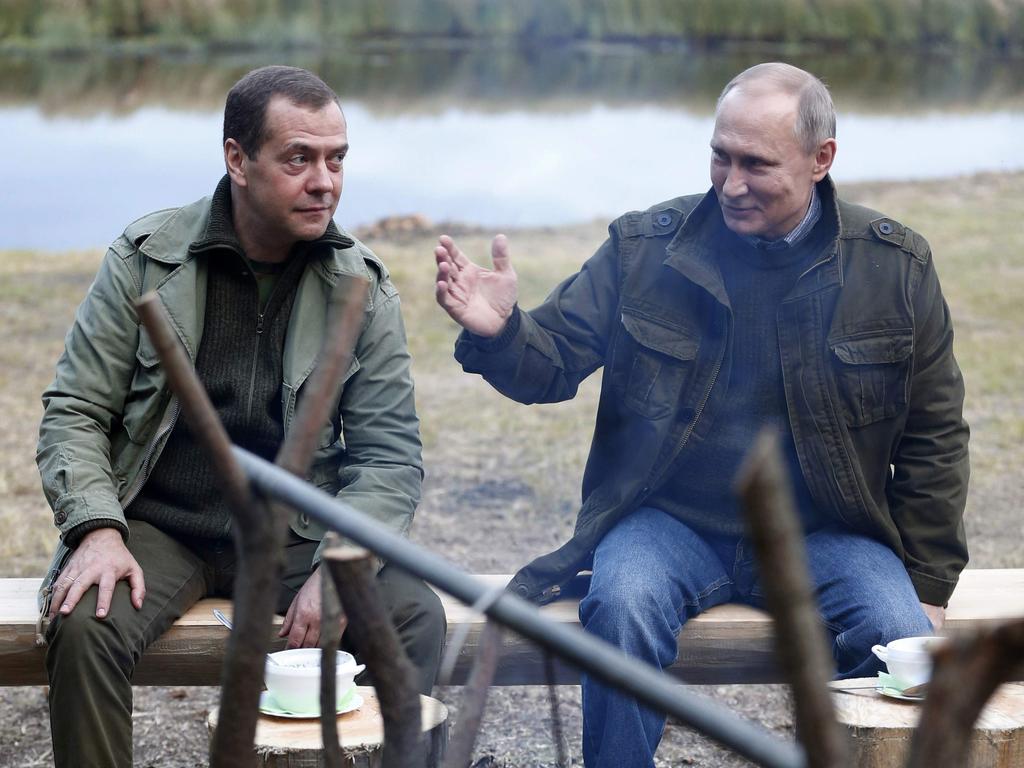 Dmitry Medvedev and Vladimir Putin pictured in early 2020.
Meanwhile, on Saturday, Mr Putin again reverted to threatening "all available means" of imposing "unimaginable consequences" against his enemies. This followed a month-long pause after being chastised by "friend without limits" Beijing.
"Nuclear weapons must not be used, and nuclear wars must not be fought," China's Chairman Xi Jinping warned early in November.
But Mr Putin's disastrous invasion of Ukraine continues to drain his power. Now he's declared he is considering changing Russian military doctrine to allow a "preventative" nuclear-first strike.
Apocalyptic prophet
Medvedev regularly resorts to the social media platform Telegram to vent his frustration at the lack of progress in Mr Putin's "special military operation".
And he proudly takes credit for his extreme rhetoric.
"Do you have any doubt that I do it myself?" he told Russian media last week. "As you clearly understand, nobody will write such stuff for me. They will simply be afraid. They'll say: 'Are you nuts?' I'm the only one who can do that."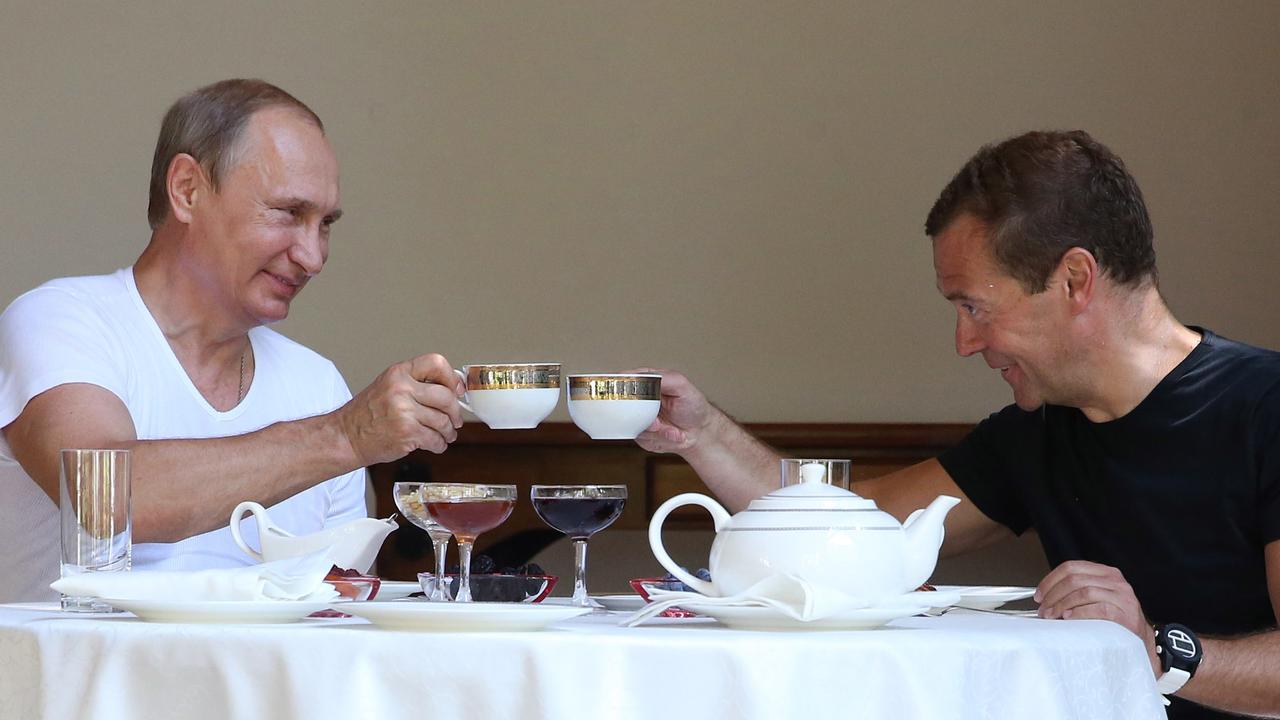 Vladimir Putin and Dmitry Medvedev during a breakfast at the state residence in Sochi.
A vocal mouthpiece for Mr Putin's nationalistic talking points, he has regularly accused the West of being a "dying world" of "Nazi drug addicts, a stupefied and scared people … faithless … obsessed with obscene habits".
Ukraine and other countries "raped by the slave-owners" would welcome Russia with open arms, and the "rotten world order will collapse", according to Mr Medvedev.
But, mainly, he attempts to cast the invasion of Ukraine as a holy crusade.
"By rising up against them, we've gained sacred power," he says. "We have an opportunity to send our enemies into hellfire, but that's not our task. We're listening to the words of the Creator in our hearts, and we'll obey them. These are the words that give us our sacred purpose. The purpose of stopping the supreme lord of hell, whatever name he might go by – Satan, Lucifer or Iblis. For his purpose is death."
'First use' back on the table
After the Chinese President's stinging rebuke, Mr Putin attempted to reassure the world he had no intention of using nuclear weapons in Ukraine.
"We haven't gone mad. We realise what nuclear weapons are," the Russian leader said earlier this month. "We have these means in more advanced and modern form than any other nuclear country … But we aren't about to run around the world brandishing this weapon like a razor."
But now he's changed his mind. Again.
"We're thinking about this," Mr Putin reaffirmed while visiting Kyrgyzstan on Saturday. "If we are talking about a disarming strike, perhaps we should think about using the approaches of our American partners."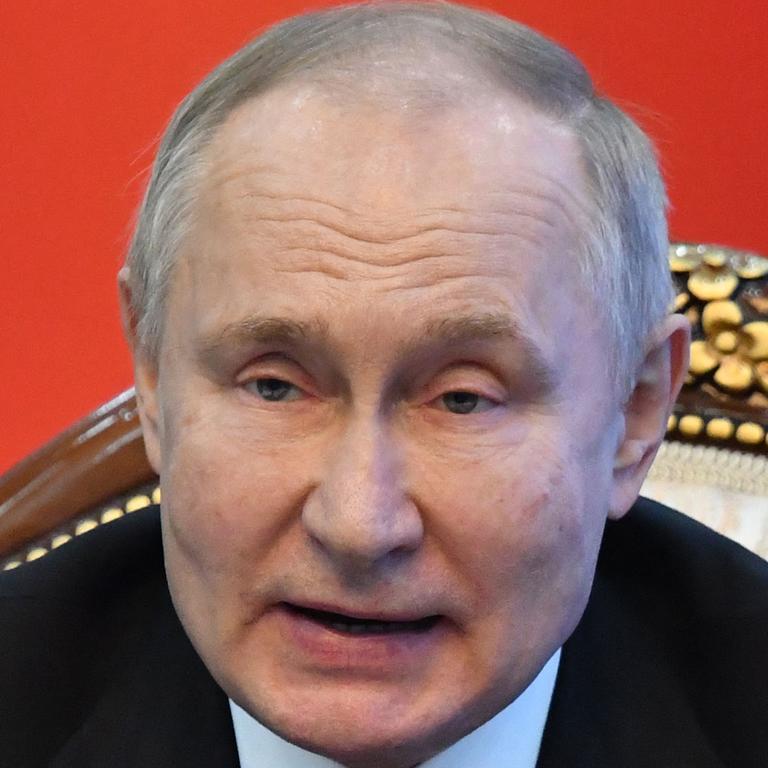 Vladimir Putin keeps changing his rhetoric over nuclear weapons.
US policy, however, is to only use its nuclear weapons as a deterrent – as a devastating response to a "first use" incident under a "mutually assured destruction" doctrine. But it does advocate using accurate, non-nuclear weapons to take down an opponent's command and control infrastructure in the opening days of any conflict.
Mr Putin first revived the nuclear spectre at a meeting of a Russian human rights council at the Kremlin on Thursday.
"As for the idea that Russia wouldn't use such weapons first under any circumstances, then it means we wouldn't be able to be the second to use them either – because the possibility to do so in case of an attack on our territory would be very limited," he said. "Nevertheless, we have a strategy … it is all based around the so-called retaliatory strike. That is, when we are struck, we strike in response."
Mr Putin's new round of threats has already fallen foul of India's Prime Minister Narendra Modi. He's just cancelled an annual in-person meeting scheduled for later this month in Delhi.
In September, Mr Modi told Mr Putin, "Now is not the time for war."
Unofficial sources inside his government have reportedly told local media he is frustrated at Mr Putin's return to nuclear sabre rattling.
Shield of faith
First, Australia was a haven for Nazis. Now it's part of a rising, global Satanic empire, according to Mr Putin.
The Russian leader's growing push to redefine his dreams of empire as a holy war is aimed at inspiring religious extremists worldwide.
That's because the whole Nazi line fell flat as Russian troops brutally repressed Ukrainian civilians, looted homes and museums, and targeted hospitals and nuclear power plants.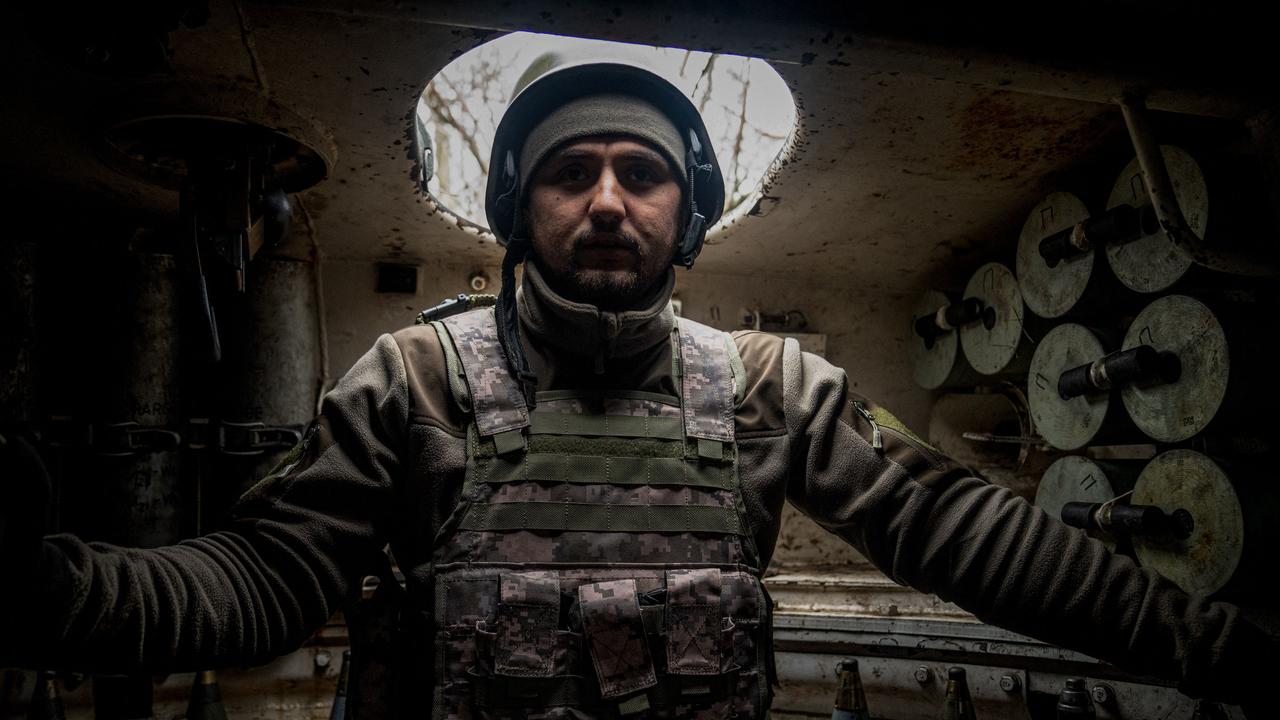 A Ukrainian artilleryman in the Donetsk region.
In October, Patriarch Kirill, the head of Russia's Orthodox Church, changed tack to declare Mr Putin to be the "chosen one" in the fight against the "antichrist".
"The example of Russia as a contemporary nation with developed science, technology and education, headed by a President who openly proclaims his faith forces many in the West to ask themselves, 'Why isn't it like that with us?'" he said.
In January, Russia's ambassador Alexey Pavlovsky accused Australia of "believing its own propaganda".
He accused the clash between autocracy and democracy of being a "comic book" oversimplification.
"I understand that the propaganda machine in the West is very powerful," he said. "We see now that the politicians have come to be convinced and hypnotised by their own propaganda."
Now, Patriarch Kirill has declared "signs" indicate the "end of the world" is near.
Russian priests have been deployed to the front lines as "soldiers of Christ". There, they are baptising dead Russians as they lay in body bags.
Deputy secretary of Russia's Security Council Alexei Pavlov claims evidence of cult worship has been found in occupied portions of Ukraine.
"I believe that with the continuation of the special military operation, it is becoming more and more urgent to carry out the de-Satanisation of Ukraine," he said.