Japan came so close to its biggest ever moment at the World Cup — but they're leaving Qatar after an "absolutely shocking" disaster.
Japan "folded" against Croatia in a moment of World Cup heartbreak on Tuesday morning.
Japan looked a team that could match it with the best teams in the world for 120 minutes, but are leaving Qatar with the world laughing at them.
For the third time in four years Croatia triumphed in a World Cup penalty shoot-out, but the first penalties taken suggest it was a case of Japan losing it more than Croatia winning it.
Keeper Dominik Livakovic was the hero, while some of Japan's heroes were suddenly left looking very human.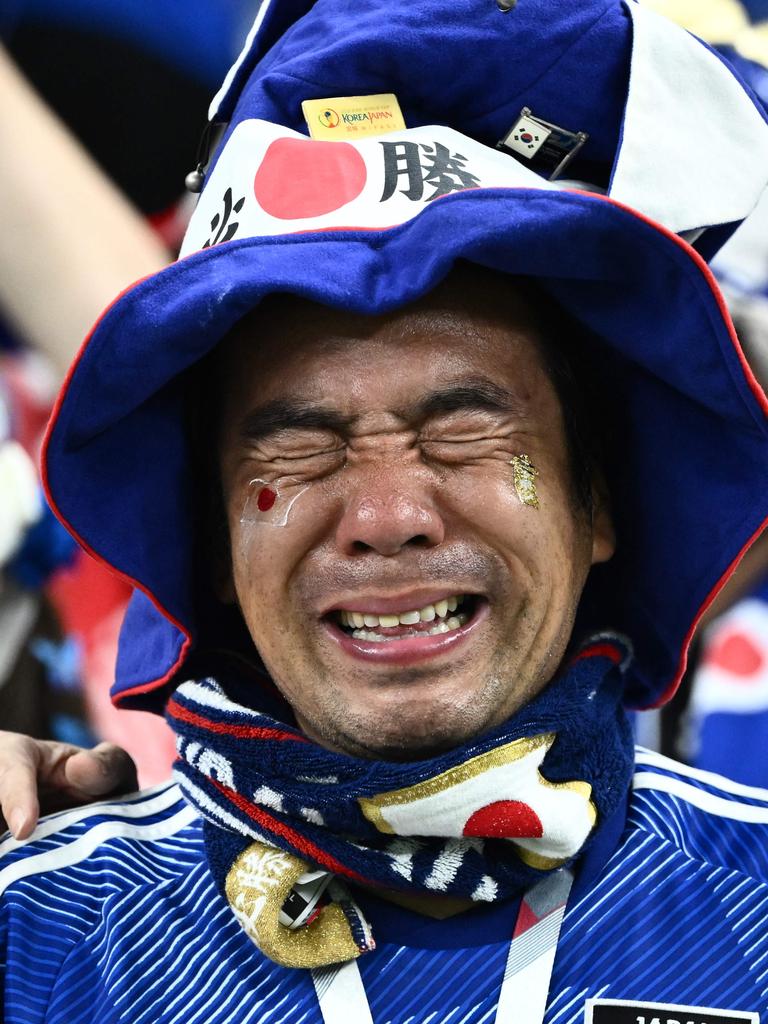 The face says it all.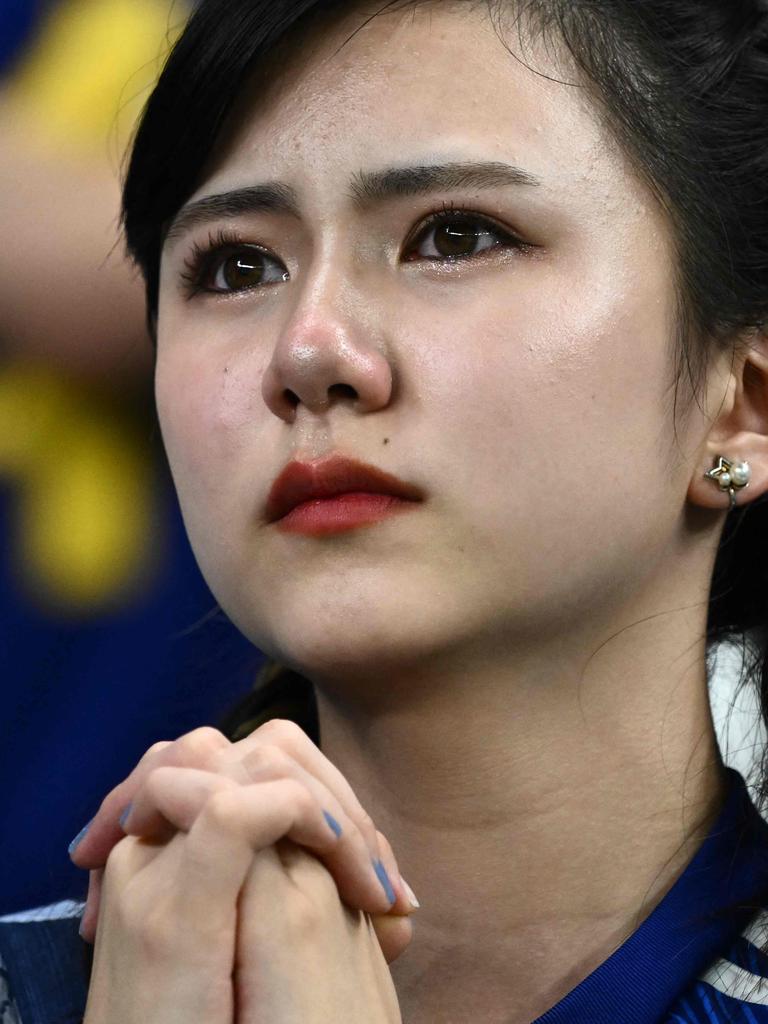 Japan supporters had a rough night.
Livakovic made three saves from four penalties and two of them were gift-wrapped for him when Kaoru Mitoma and Takumi Minamino failed to strike the ball with any power or accuracy.
With Croatia leading 2-0 after three attempts each, it was all over when Maya Yoshida also struck a relatively poor penalty and Mario Pasalic slotted the winner.
English football legend Alan Shearer was scathing of Japan's performance in the shootout.
"The experience told in the end," he told the BBC.
"The guys who have done it before know what it's like to be under pressure in that situation. They handled it so much better, you could tell that.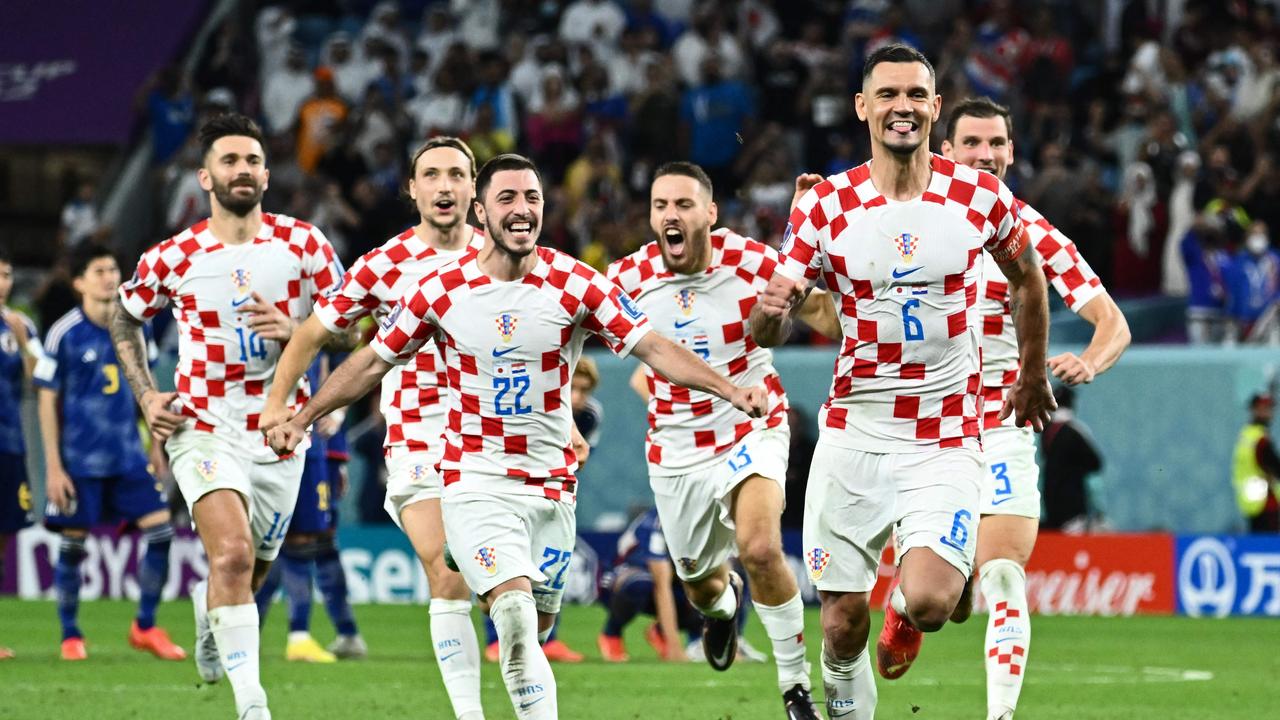 Croatia is through.
Japan's players at the end.
"It was so frustrating from a Japanese point of view, it was like they have never practised penalties, it looked that way. It was too big for them.
The Japan penalty takers looked so casual. All three of them, I don't think any of them struck them as hard as they wanted to."
Socceroos great Craig Foster was also said Japan failed to deal with the pressure.
"Japan folded in the big moment," Foster said on SBS.
"It meant so much for them to make that quarter-final. Minamino's penalty was really poor to get it started. Mitoma, a young player, very poor penalty. Yoshida is not quite as bad, it was heading in the corner but Livakovic made brilliant saves. The other two he didn't need to do too much. The first penalty was absolutely shocking."
Another World Cup broadcaster called it "horrific".
"Terrible way to lose for the Japanese players," Mark Bosnich said post-game on SBS.
"Wasn't the best of days for Croatia but they stayed in the fight, got a goal out of nowhere. What wonderful resilience, what wonderful fight."
Japan scored just before half time, but Croatia came back early in the second half with a goal from Ivan Perisic levelling the score.
Japan's pain at the end of the match made for some extraordinary photos.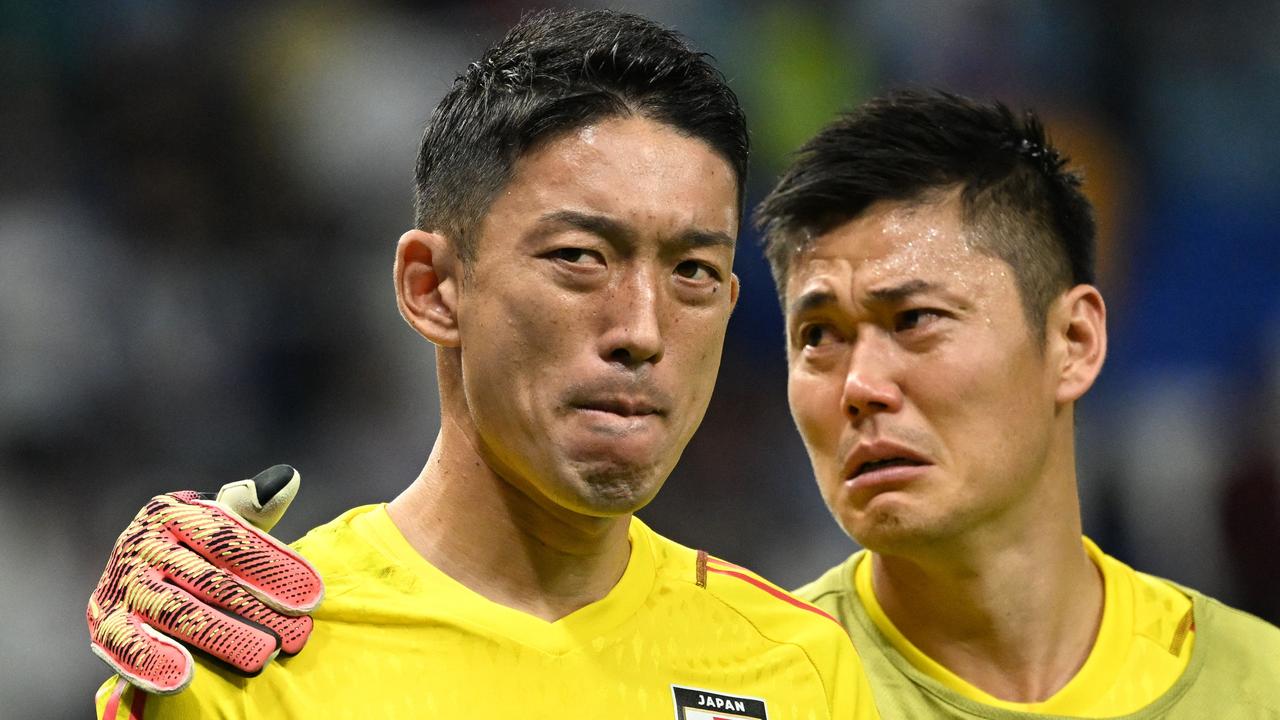 Japan's goalkeeper Shuichi Gonda and Eiji Kawashima react to their team's defeat.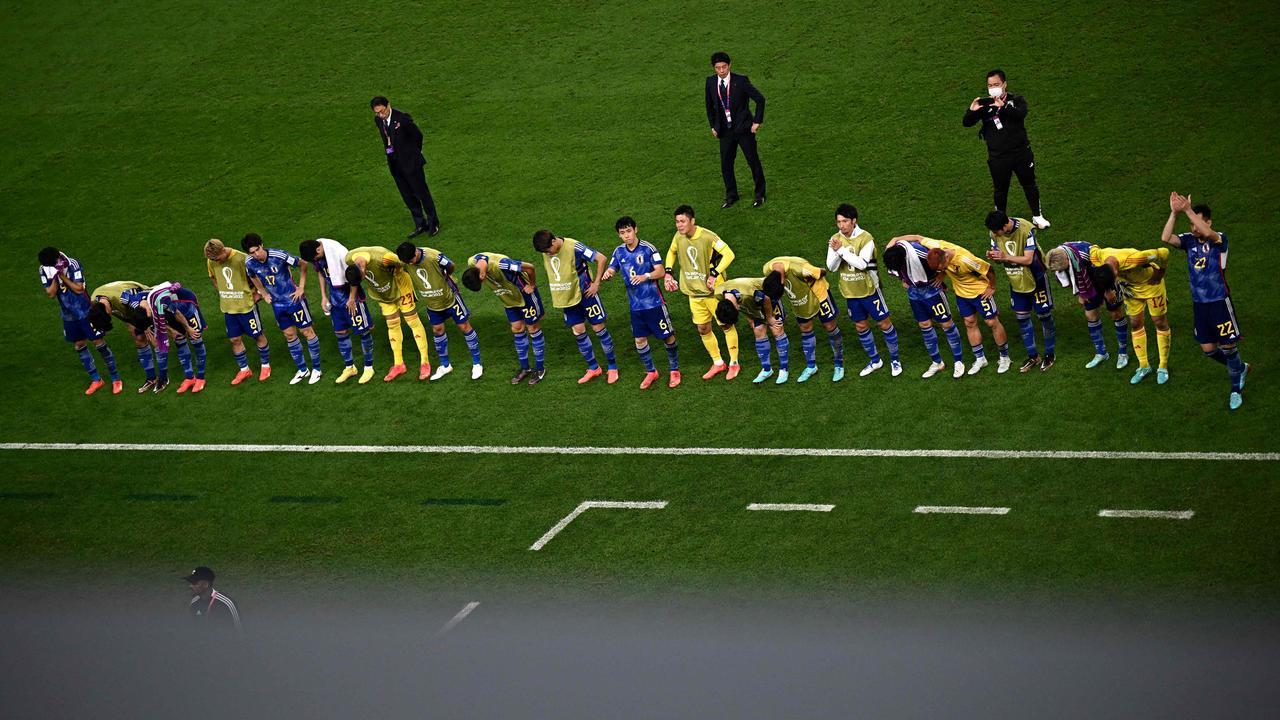 Japan's players bow to fans after losing.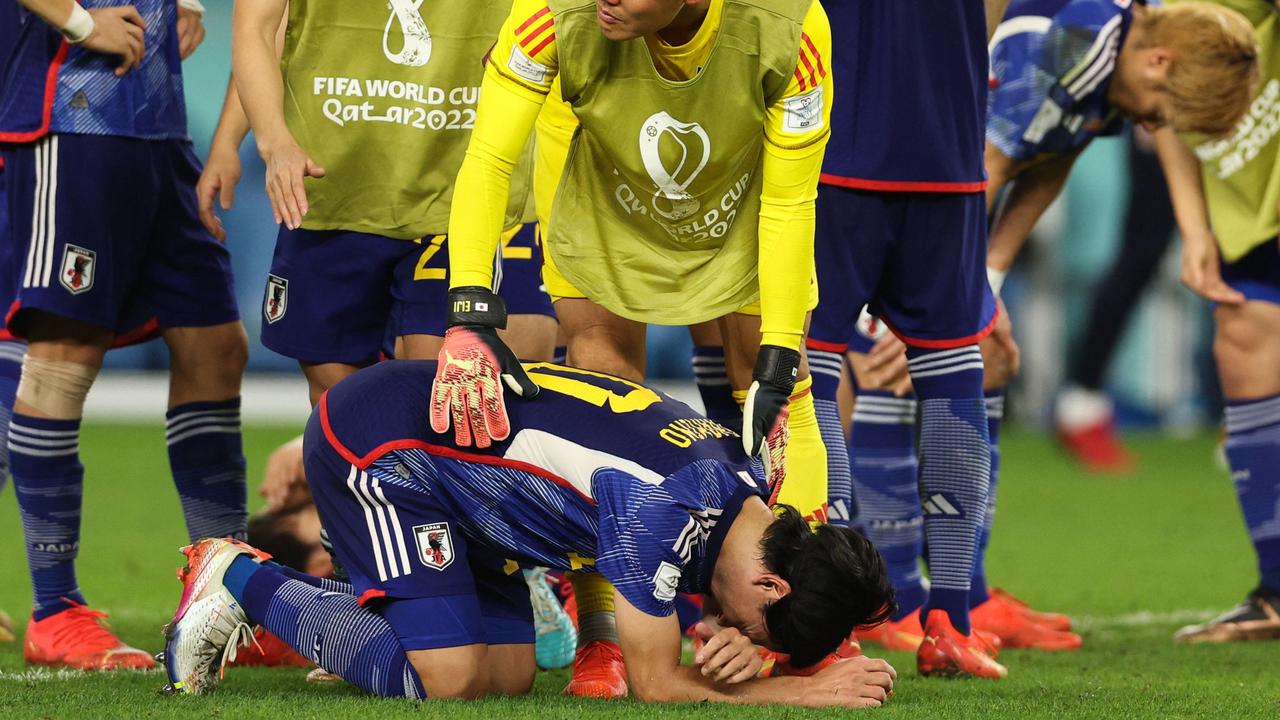 Takumi Minamino was devastated.
Croatia now face either Brazil or South Korea in the last eight and continued midfield icon Luka Modric's stay at his fourth and likely final World Cup.
"They gave us a hard game, but we knew that would be the case, it's not coincidence that they beat Germany and Spain," said Nikola Vlasic.
"We had more chances and I think we deserved to win."
Japan's bid to reach the last eight for the first time in their history came to a crushing end after another display of the sort which saw them top Group E.
However they could not claim one more big European scalp in the shape of the 2018 finalists and go home in the second round, as they did four years ago.
"The players showed us the future, a new era of Japanese football," Japan coach Hajime Moriyasu said.
"We beat Germany, we beat Spain… If we take confidence in that, and if we think about overtaking these teams rather than just catching up, the future is bright."