The drinks flow heavily during the Spring Carnival, but one social media post showed off comfortably the most raucous group.
The Spring Carnival can bring out the worst in people with the drinks flowing over the course of a long day at the track.
If you've ever attended a race day with a group of mates, you know exactly how rowdy things can get. They're only amplified if you find your group in a marquee.
On Saturday, the wildest crew we're likely to see this Spring Carnival appeared in an Instagram post at Derby Day.
Cooper Johns, the son of Matthew Johns, uploaded the post to his Instagram stories and showed off some heavy hitters.
In the post were AFL icons Brendan Fevola, Dane Swan and Wayne Carey. Tucked in behind Cooper is his uncle and NRL legend Andrew.
While that's plenty of star power in one photo, the men in the snap have some history with long days on the drink.
Fevola made national headlines after producing a wild display after the Brownlow Medal in 2009 when he hijacked Channel 9's Footy Show coverage. The star forwards antics saw him hit with a $10,000 fine from Carlton.
Swan opened up on his rock star lifestyle, revealing he would drink during recovery sessions before heading back out to party again.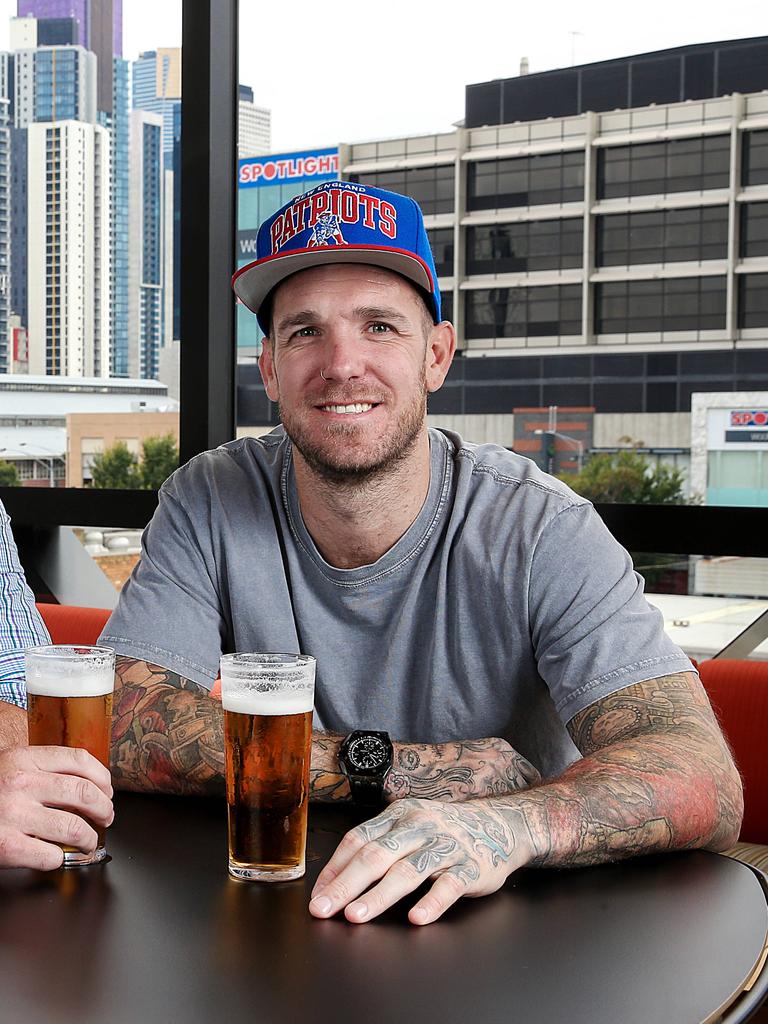 Dane enjoying a beer.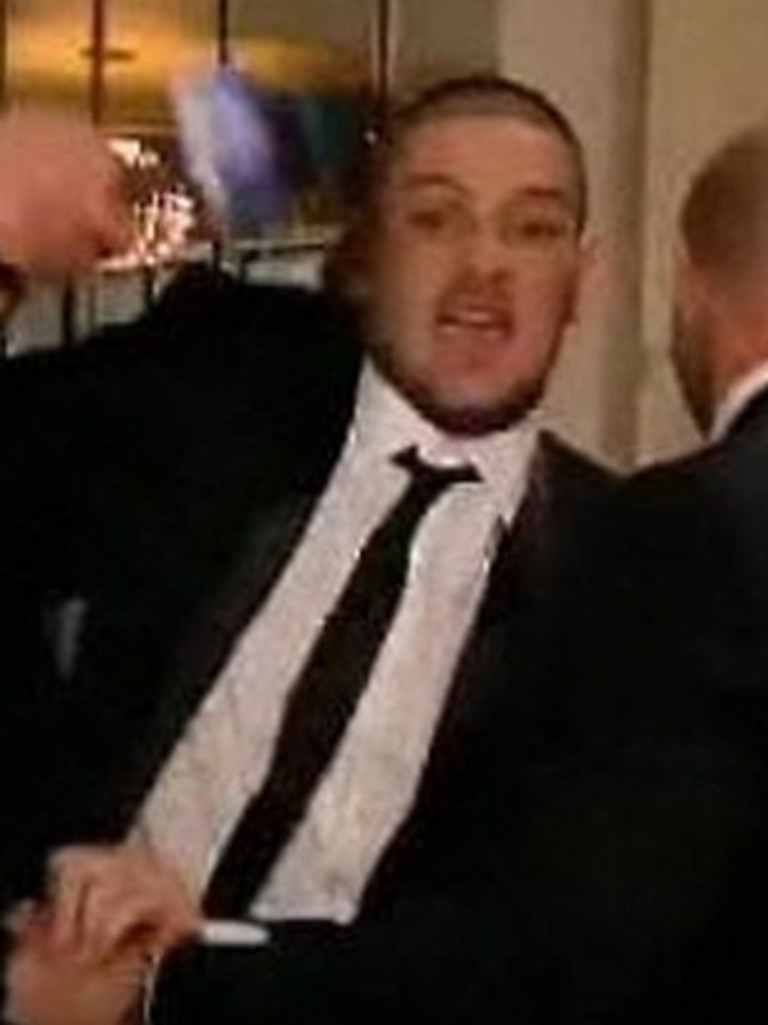 Fev at the infamous Brownlow.
In recent months Carey was embroiled in a white powder scandal that unfolded at Perth's Crown Casino.
The AFL star avoided criminal charges and was recently spotted at a regional WA pub enjoying a drink with some friends.
Johns said he was battling drug and alcohol addiction throughout his playing career in a stunning revelation.
His reveal came after he was arrested in a drug bust back in 2007.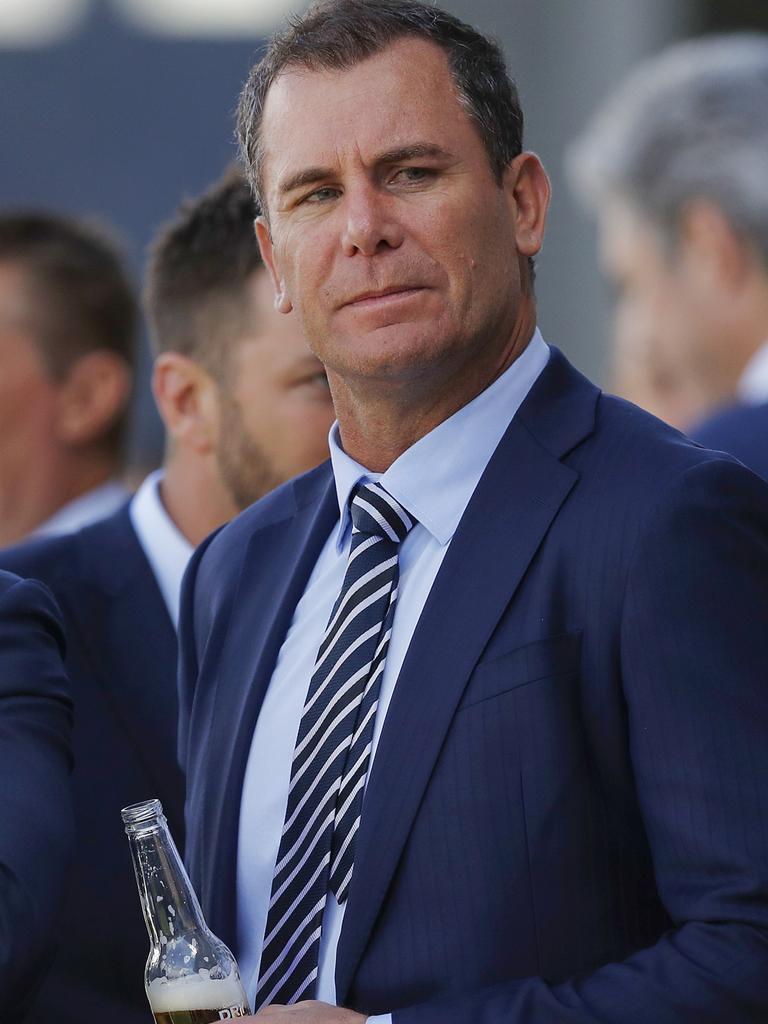 Carey is no stranger to the big race days.
Joey throws back a beer.
If you were tasked with putting together a raucous four-man crew for a day at the races, you'd be hard-pressed to top this lot.