Apple iPhone users have been told to urgently check their settings and act immediately on a lesser known data breach detector.
Apple iPhone users have been delivered a firm warning about what to do immediately if they have or previously had an account with Optus.
Millions of Australians last week had their personal information – including full names, addresses, passports and driver's licenses – accessed in a major Optus data breach.
The sensitive information has subsequently been used by opportunistic hackers in foul attempts to trick consumers into falling for scams.
Optus customers with iPhones have now also been warned their passwords may have been compromised as part of the breach.
Queensland-based IT company Aced I.T urged iPhone users this week to immediately check if their passwords had been used, or were at risk of being used.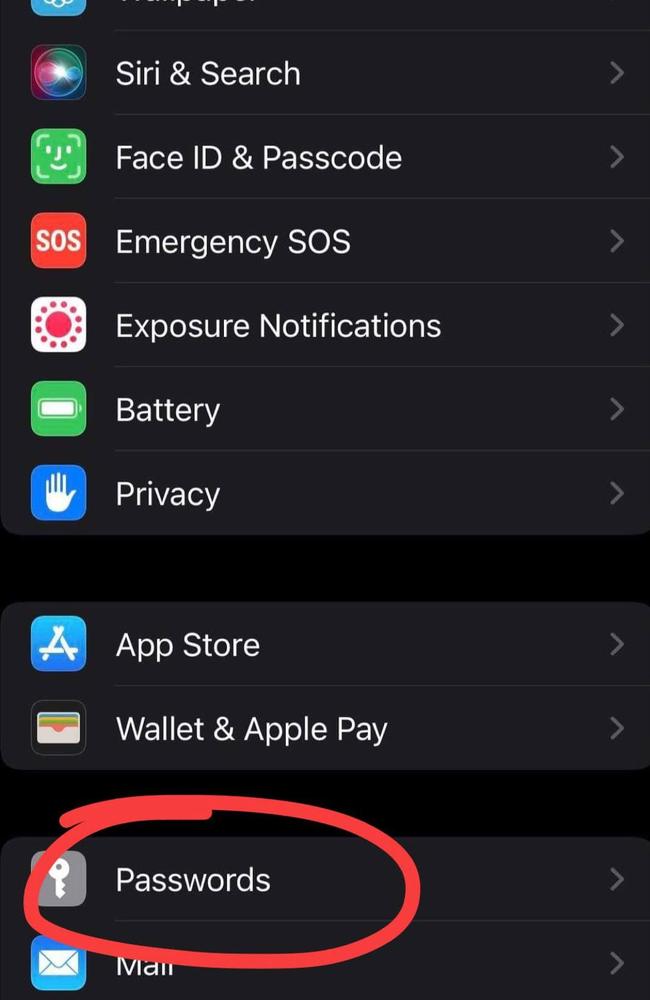 Apple iPhone users need to check their passwords in settings.
By going to the phone's settings and scrolling down to passwords, users will be able to see their stored passwords and if any had been detected in the data breach.
"We recommend that if you are an Optus user and you did not get contacted by them advising that you were affected by the data breach it may still be a good idea to check and update your passwords anyway," the business said.
An Aced I.T cyber security professional told news.com.au several recent customers who were with Optus had followed the process and found their passwords had been compromised.
"The biggest ones we noticed were bank account passwords being breached, MyGov passwords being breached and the Optus app passwords being breached as well," the IT technician, who did not wish to be named, said.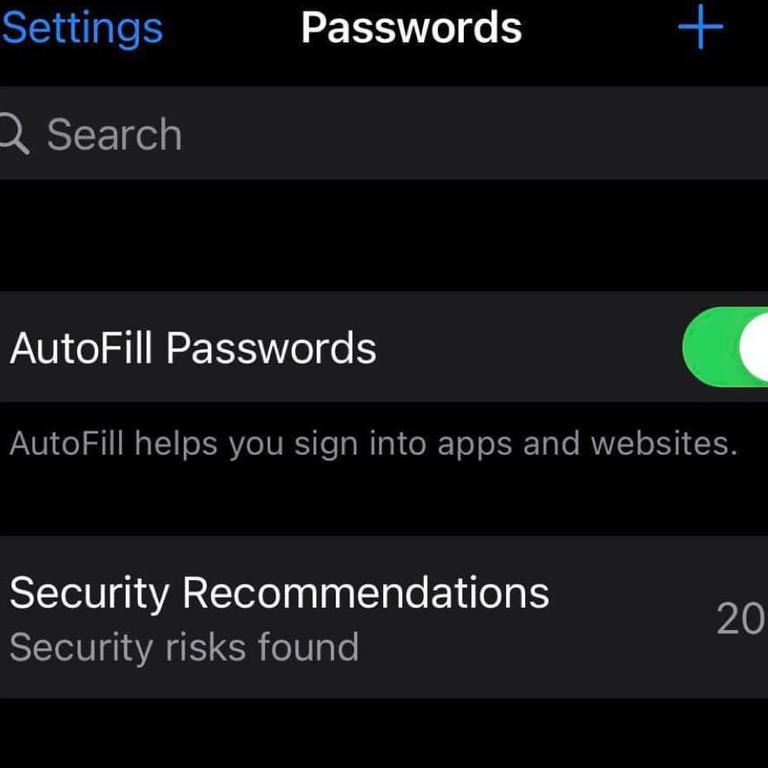 Users will be told if the phone has detected security risks.
"We can't confirm this is due to the Optus breach but they all have been Optus customers, and none of them had received emails from Optus stating their information had been leaked.
"We noticed a lot of passwords had been leaked and only for Optus users, so we're not sure if it's linked, but it does seem likely."
He said by checking in the iPhone settings to check if passwords had been leaked, users would be alerted to "high priority" accounts that urgently needed passwords changed.
"Definitely change those passwords as soon as possible, especially bank passwords," he said.
Passwords should never be the same across multiple accounts, the expert said, adding iPhones would alert users when there were duplicates.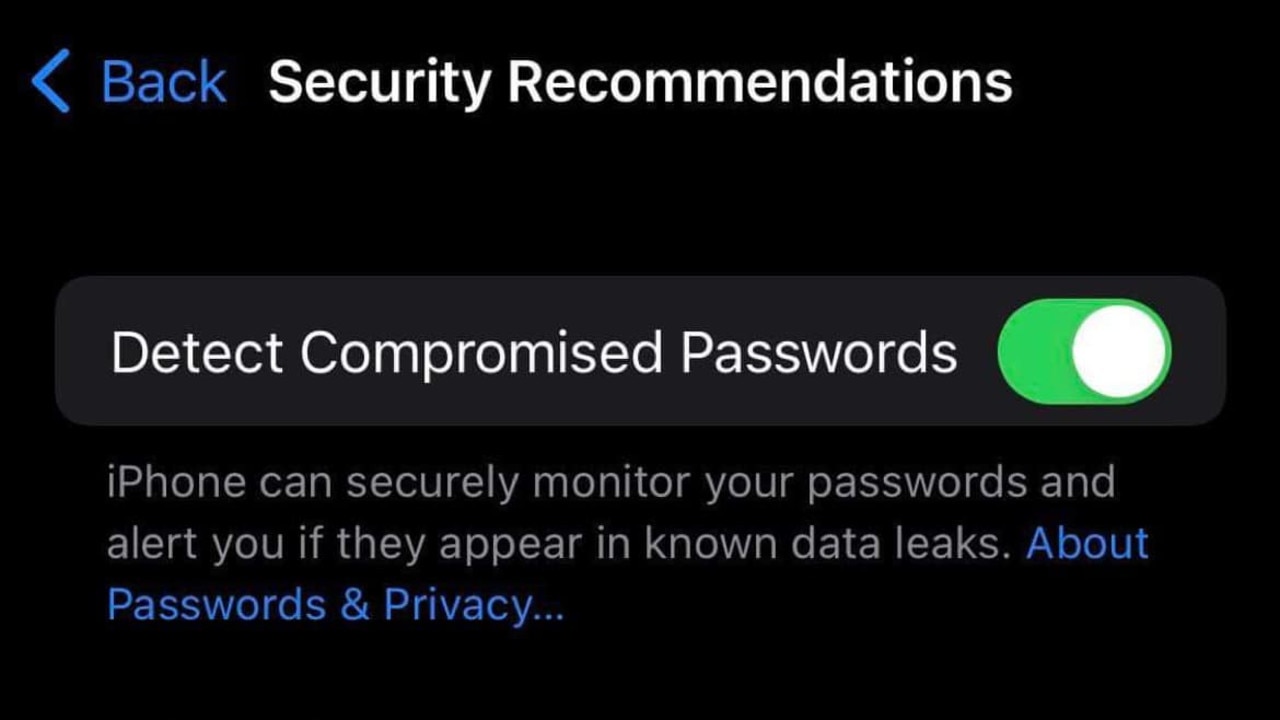 iPhones will have this function activated by default which will reveal which passwords have been leaked.
"If you're using the same password for every service, there's more chance that if someone finds that password, they'll have access to all your accounts," he said.
"If you have a different password for every account and one of those passwords does get leaked, the rest are still secure."
About 9.8 million current and former customers of Optus had information such as dates of birth, email addresses and phone numbers taken by hackers
Australians have since been scrambling to update important documents like drivers licenses and passport numbers.