The results in America's midterm elections have left Donald Trump in an awkward situation, days before his big announcement.
Here we are again. Donald Trump's Republican Party has suffered another electoral faceplant, and once more there is talk that Republicans might be ready to move on from him.
Sounds tiresomely familiar, doesn't it? The same sentence could have been written after Mr Trump's defeat to Joe Biden in 2020.
He was the first sitting US president to have lost a re-election bid since the early 1990s, and the first to have squandered total control of Congress in one term since the Great Depression. He'd faced two historically weak opponents and lost the popular vote against both of them.
His party didn't abandon him then, which makes all this chatter that yesterday's subpar Republican performance in America's midterm elections will be the catalyst for his political retirement feel more than a little naive.
But the chatter is happening, and Mr Trump's role in the Republicans' flop does need to be examined as the party starts to plan for the next presidential election in 2024.
Meanwhile, the former president himself will now be wrestling with an unpleasant dilemma.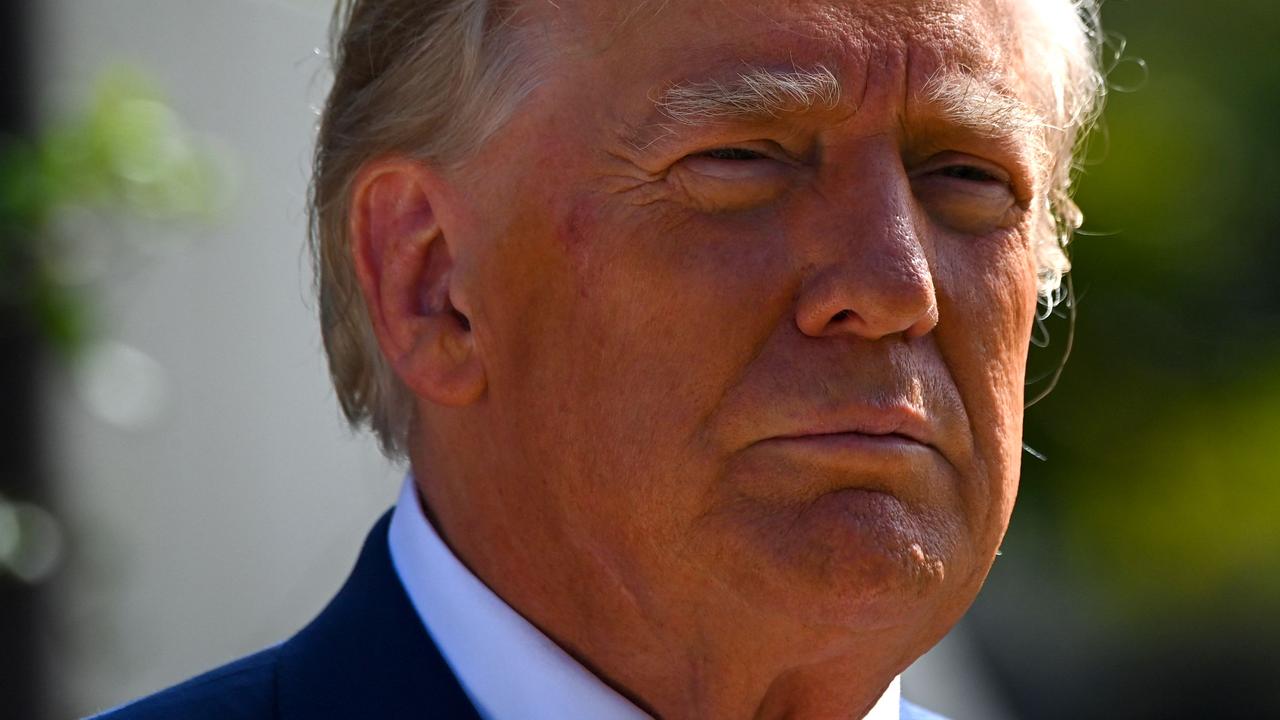 Former US president Donald Trump.
Trump's handpicked candidates blow it
The midterm elections, held halfway through each presidential term, determine which of America's major parties gets to control the Senate, House of Representatives and a slew of state-level offices.
The Republicans expected a "wave" in their favour yesterday, with good reason: midterm elections almost always involve big swings against the incumbent party. And the situation for Mr Biden's Democrats was particularly dire this time.
Inflation at its highest point in decades. A deeply unpopular President. Wafer-thin margins to defend in both chambers of Congress. A country suffering immense economic pain, and polls showing huge majorities of Americans believed things were heading in the wrong direction.
It's hard to imagine a scenario more favourable for the opposition party. And yet the Republicans failed to make significant gains.
At the time of writing, they have actually lost a Senate seat, and the Democrats are likely – though not certain – to retain control of that chamber. Instead of celebrating the wipeout they expected in the House, the Republicans are limping towards a tiny majority, pending the results in a few dozen tightly contested seats.
The obvious question is why the Republicans underperformed so badly. As always, there are multiple factors – the Supreme Court's decision to overturn Roe vs Wade, which put abortion rights on the agenda, for example – but the one drawing the most attention is the calibre, or lack thereof, of the Republican candidates in key races.
The short version is this: Mr Trump used his influence with Republican voters to get candidates he liked selected for the midterms, usually because they'd spouted his debunked conspiracy theories about the 2020 election.
In a bunch of races, these Trump picks took the Republican Party's nomination from more moderate and widely palatable candidates.
The Trump picks proceeded to lose a slew of races that should have been winnable, while more moderate Republicans flourished by comparison. Oops.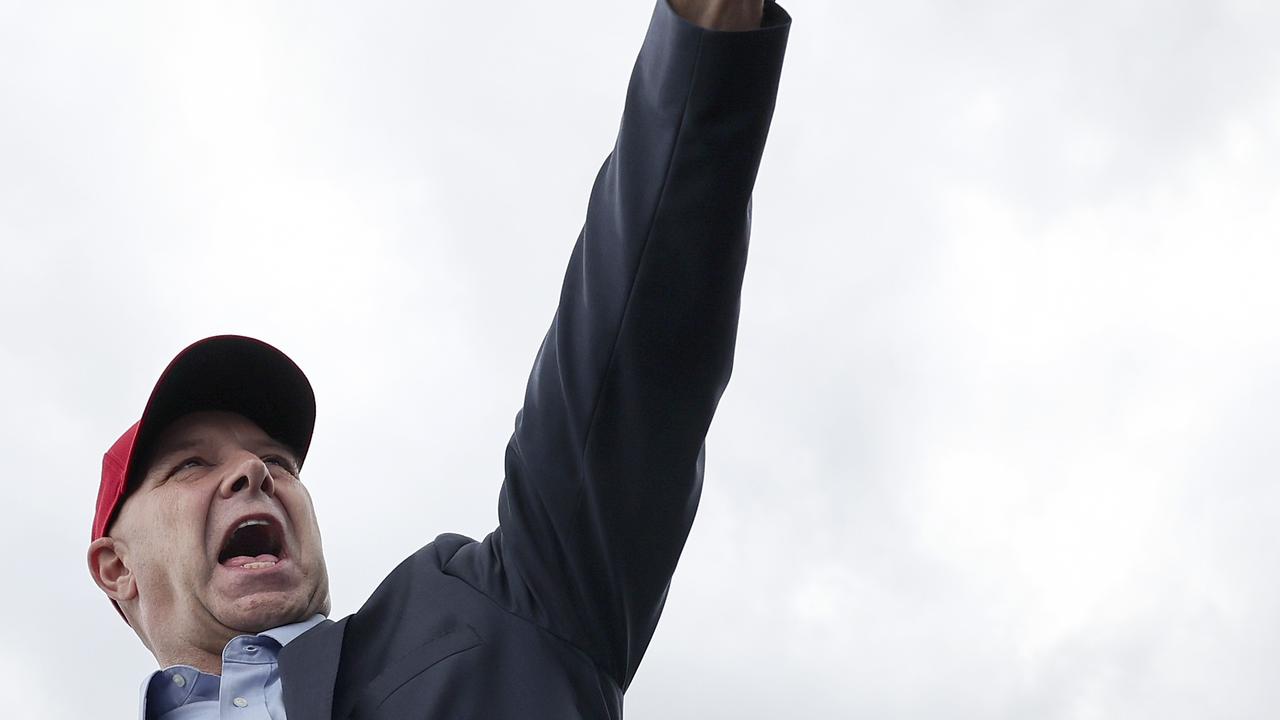 Mr Trump's pick for the Pennsylvania gubernatorial race, Doug Mastriano. He lost.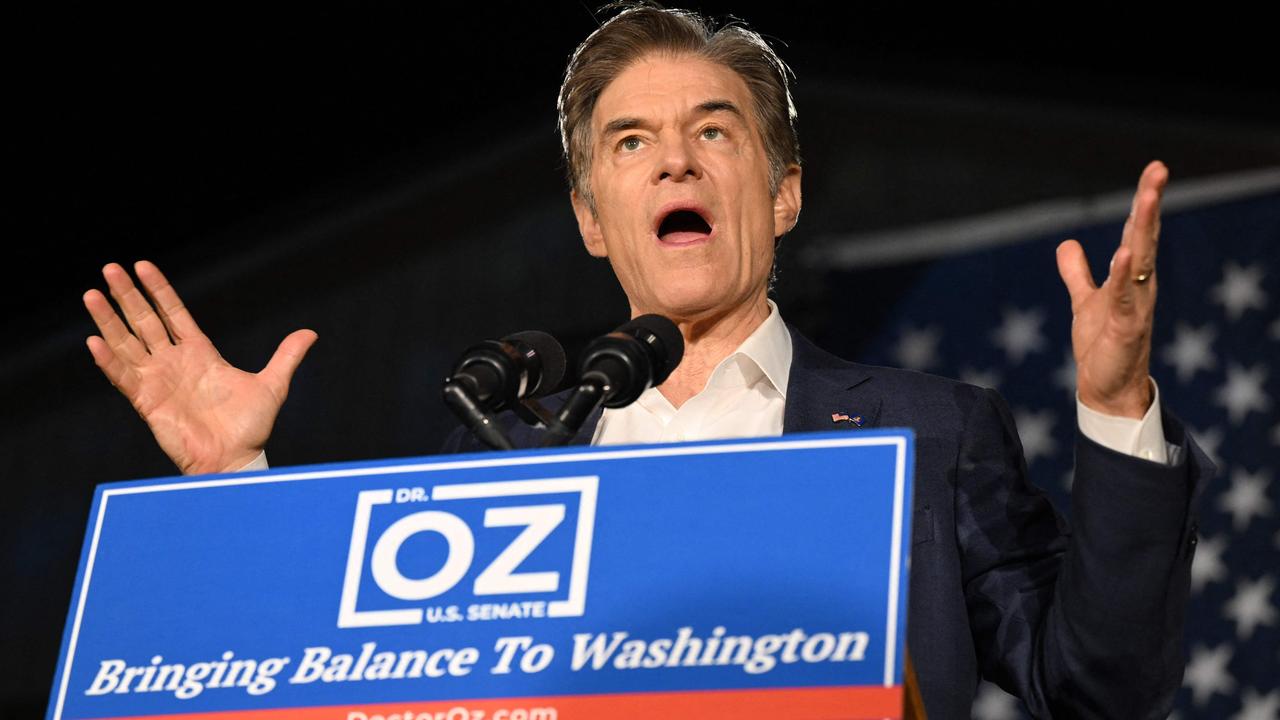 Mr Trump's pick for the Senate in Pennsylvania, Mehmet Oz. He lost.
Mr Trump's pick for the Senate in Georgia, Herschel Walker. He received fewer votes than his opponent, but gets a second stab at it in a run-off election later this year.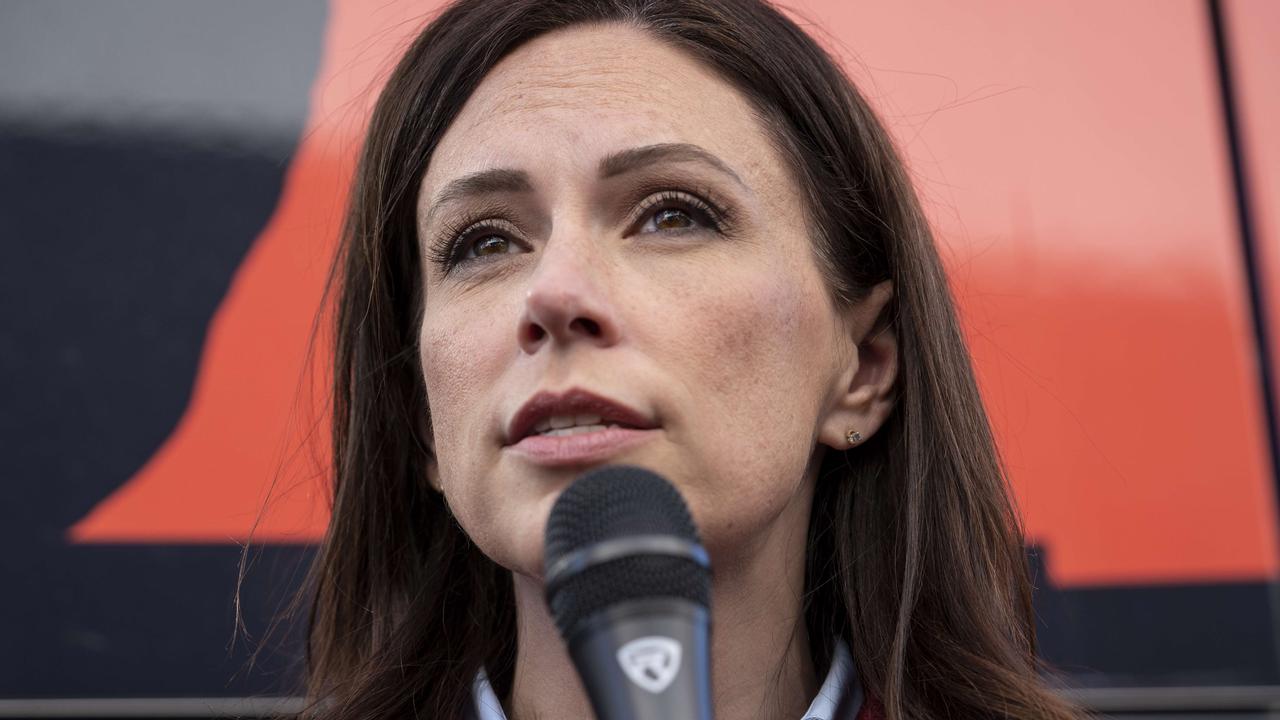 Mr Trump's pick for governor of Michigan, Tudor Dixon. She lost.
Contrast in fortunes
"The people I endorsed did very well," Mr Trump told Fox News today.
"All these guys that are winning are my people."
He pointed to the Ohio Senate candidate J.D. Vance, Wisconsin Senator Ron Johnson and Florida Senator Marco Rubio, all of whom did win.
Mr Vance's margin of victory was 6.6 per cent, lower than Mr Trump's own margin over Joe Biden in 2020. Ohio's Governor, a far less Trumpy Republican named Mike DeWine, won re-election with a margin of 25.6 per cent.
Mr Johnson's margin of 1 per cent was a touch close, and he felt the need to distance himself from the former president during his campaign.
Mr Rubio is a high profile Senator with his own natural base of support, and he benefited from the coattails of Governor Ron DeSantis, who easily won re-election.
Still, give Mr Trump those three races. As I write this Kari Lake, his chosen gubernatorial candidate in Arizona best known for enthusiastically spouting conspiracy theories, still has a serious shot at winning. Let's be generous and give him that one too.
His candidates also had some success at state level, particularly in parts of the country dominated by rusted on Republicans.
Then there are the failures.
The Republicans felt they had a good chance at taking the Senate seat in New Hampshire from Democrat Maggie Hassan. Mr Trump's candidate, Don Bolduc, lost by 9 per cent.
In Pennsylvania, Democratic Senate candidate John Fetterman was recovering from a stroke, and turned in one of the most cringeworthy debate performances in history. His Trump-backed opponent, celebrity doctor Mehmet Oz, managed to lose to him.
That state's gubernatorial race was supposed to be competitive. Mr Trump's extreme pick, Doug Mastriano, lost by 14 per cent.
Over in Georgia, a Republican-leaning state, Mr Trump chose former football player Herschel Walker to take on Democratic Senator Raphael Warnock. Mr Walker was horrendously out of his depth, and much of the campaign was consumed by his personal life – he's anti-abortion, but is alleged to have paid and pressured women to have abortions. He's also denied allegations that he stalked and threatened his ex-wife.
Neither candidate reached the required threshold to win that race, so it will be decided by a run-off later this year, where Mr Walker will be the underdog.
In Arizona, another state that has leaned Republican for decades, local Republicans wanted Governor Doug Ducey to run against Democratic Senator Mark Kelly. But Mr Trump had a grudge against him for refusing to illegally void the 2020 election results.
So he backed another election denier, Blake Masters, who is now trailing by a significant margin and seems certain to lose.
We could keep going lower down the ballot as well. Take John Gibbs, the Republican candidate for Michigan's third congressional district. Mr Trump chose this gentleman, whose strange opinions include the belief that Hillary Clinton's campaign chairman took part in Satanic rituals, to get rid of the incumbent Republican Congressman Peter Meijer.
Mr Meijer had voted to impeach Mr Trump over his role in "inciting" the January 6, 2021 riot in Washington. Mr Gibbs, by contrast, spouted Mr Trump's conspiracy theories.
Mr Trump picked the election denier again, Republican primary voters followed his lead, and the Democrats flipped the seat.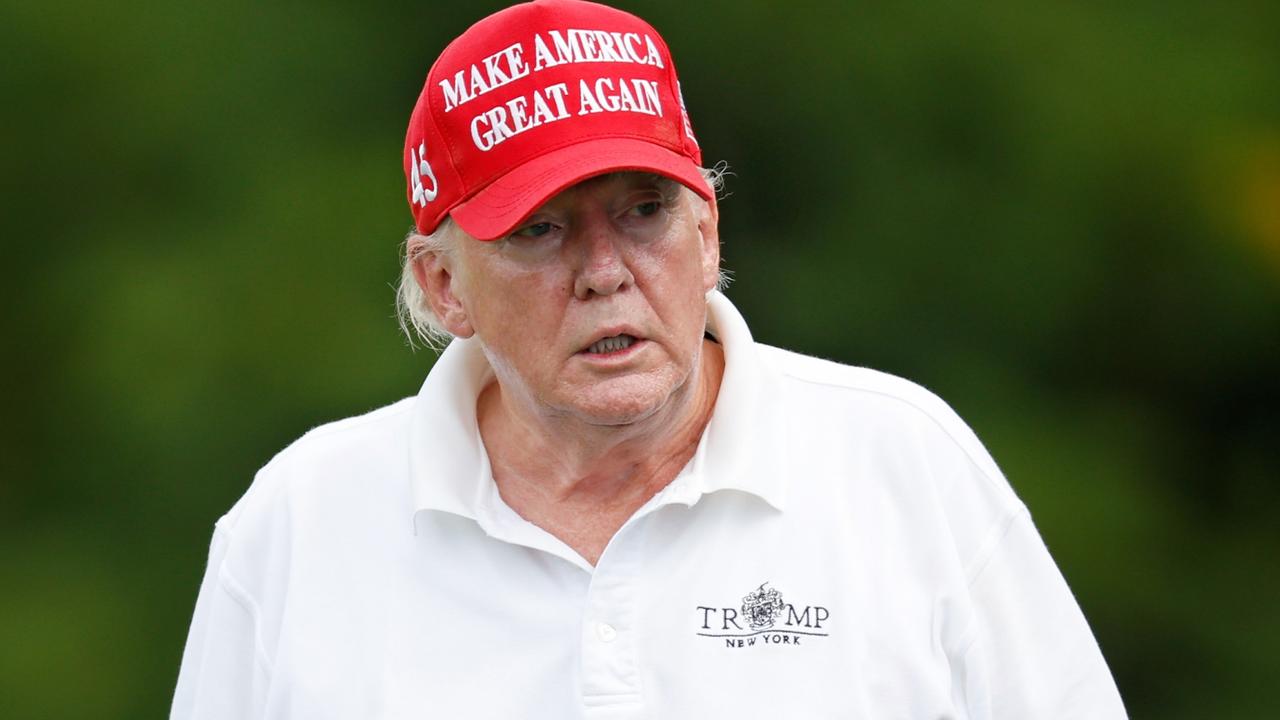 Republican candidates not backed by Mr Trump actually did fairly well.
Meanwhile, several Republicans who were doing without Mr Trump's endorsement, and in some cases endured outright hostility from him, performed well.
Georgia Governor Brian Kemp, who's been a pariah in the former president's book since he refused to overturn his state's results in 2020, comfortably won re-election. According to the state's latest tally, about 200,000 people voted for Mr Kemp while not voting for Mr Walker lower on the ballot.
Georgia's Secretary of State Brad Raffensperger, who also earned Mr Trump's fury in 2020, won even more easily.
In New Hampshire, Governor Chris Sununu – who has called Mr Trump "f***ing crazy" – won with almost 60 per cent of the vote.
So there is a distinctive whiff of missed opportunity in the air for Republicans. As conservative New York Post columnist John Podhoretz put it today: "In almost every place a Trumpster lost, there had been a regular Republican who could and should have been the party's nominee – a nominee who could have taken advantage of the uniquely horrible facts and fundamentals confronting Democratic candidates in 2022."
Podhoretz described Mr Trump as "perhaps the most profound vote repellent in modern American history".
Trump confronts tough dilemma
The former president has created a sticky situation for himself. In the closing weeks of the campaign, he became more prominent, holding rallies for certain favoured candidates – and hinting ever more strongly that an announcement about his own future was imminent.
The day before the midterms, he said he would be making a "very big announcement" at his Florida residence, Mar-a-Lago, on November 15.
"This is the year we're going to take back the House. We're going to take back the Senate. And we're going to take back America. And in 2024, most importantly, we are going to take back our magnificent White House. We'll take it back," he added.
The plan was fairly transparent: Mr Trump intended to follow up a strong Republican performance in the midterms by announcing he was running for president in 2024.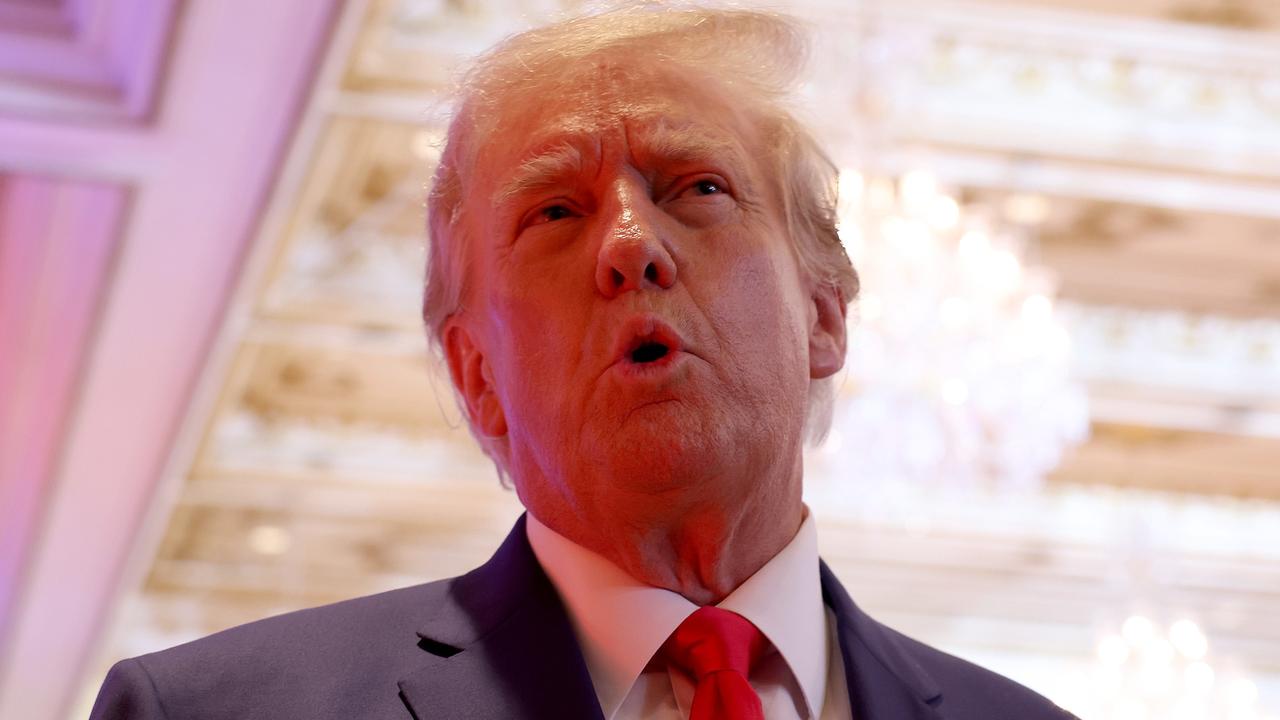 Mr Trump now faces two less than ideal options.
Now he has two options.
He can either go through with the announcement, and presumably revamp what would have been a triumphalist message, or ditch the event entirely and cop the embarrassment that will bring. Neither option is palatable; it's essentially a no-win situation.
Of course, this is Donald Trump. He may very well believe he can overcome the awkwardness through sheer bluster.
"We had tremendous success. Why would anything change?" he told Fox News today when asked whether he'd reconsidered his plans for the 15th.
Meanwhile Kayleigh McEnany, one of Mr Trump's White House press secretaries, urged him to delay any announcement until after the Georgia run-off election.
"I think he needs to put it on pause, absolutely," Ms McEnany said.
"I know there's a temptation to talk about 2024. No, no, no, 2022 is not over. Every Republican energy needs to go to grinding the Biden agenda to a halt."
When asked whether Mr Trump should go to Georgia to campaign for Mr Walker, her answer was telling. She instead called for Mr DeSantis, fresh off his big win in Florida, to go.
"I think Governor DeSantis should be welcomed, given what happened last night," she said.
"You have to look at the realities on the ground."
The subtext: Mr DeSantis is seen as Mr Trump's most likely rival for the Republican presidential nomination.